Midway Airport
Get Coffee
Euro Cafe @ Hudson News
If you're looking for a coffee shop at Midway that doesn't rhyme with Bunkin Bonuts or Farbucks, then you're looking for Euro Cafe, which is inside of Hudson News just off of the 'Midway Triangle Food Court'.

Why Euro Cafe? Two words: Intelligentsia Coffee. The Cafe doesn't look like much, but if you're on the hunt for serious coffee, it's the place to be at Midway.
Good For: Caffeine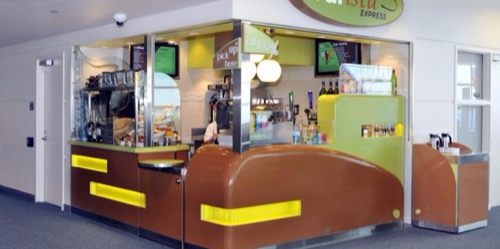 Main Terminal, Central Market: Cafe Espresso
Supposedly they serve up Intelligentsia beans, but the Yelp reviews are pretty bad.
Let us know
how this is.
Good For: Unclear